Industrial Products Network Update for Friday, January 8, 2021
Operational Performance
BNSF operating teams continue their focus on aligning resources as effectively as possible with freight volumes as we move into the new year. The network, including our Northern and Southern Transcon corridors, remains fluid. Key performance metrics reflect significant improvement following the Christmas and New Year's holidays. While still slightly below the average level for December, overall car velocity was up by more than 11 percent versus the prior week. Terminal dwell was reduced, and local service compliance, which is significantly impacted by holidays, was up by more than five percent.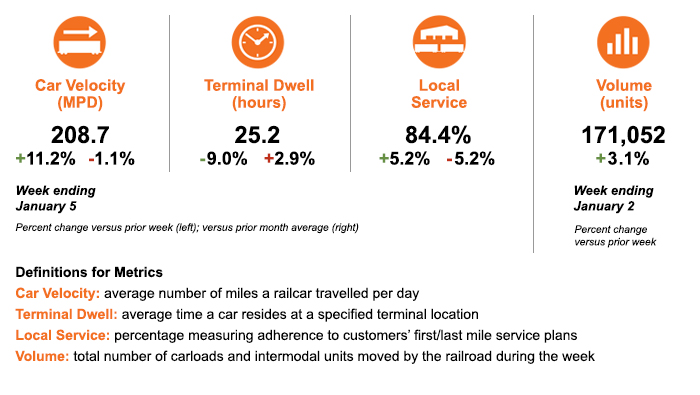 Handling Heavy Snowfall
Each winter, BNSF's rotary snowplows often play a critical role in keeping main track in service following a heavy snowfall. These rotary plows are deployed when regular snowplow blades are unable to clear very high snowdrifts from main lines, particularly when the snowpack adjacent to the track has built up too high.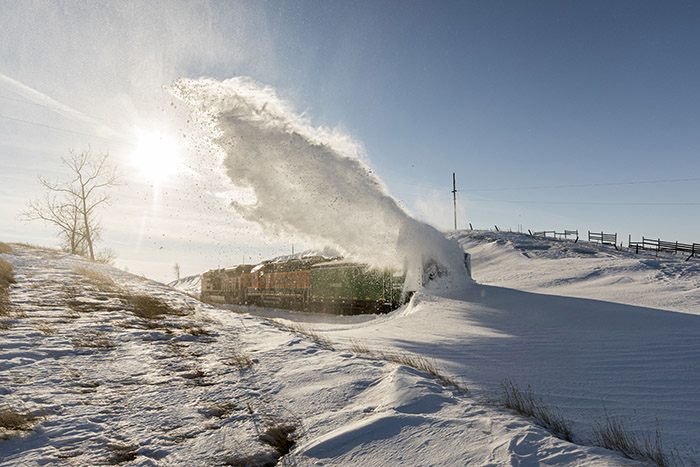 We strategically station our rotaries at four key locations near our Northern Transcon route: Glendive, Montana; Minneapolis; and Lincoln and Alliance, Nebraska. Rotaries move at just over one-half mph when removing heavy snows. If they move any faster, the blades will clog or even freeze. For more information on our rotary snowplows, including video of them in action, check our recent "Rail Talk" feature here.

Service Expectations for the Week Ahead
We are monitoring the chance for significant snowfall this weekend across parts of eastern New Mexico and into west Texas, specifically around Lubbock, as a storm system moves through the region. Winter storm watches are in effect from Saturday evening through Sunday afternoon in these areas. As always, BNSF teams are prepared and ready to quickly respond to any service disruptions.
During the upcoming week, favorable operating conditions are expected across much of the BNSF network with no major winter storms expected at this time.