Coal Network Update for Friday, January 22, 2021
Operational Performance
The BNSF network is currently running well with operating teams focused on driving greater efficiencies, particularly on our busy Transcon corridors. Total volume remains strong as we have exceeded the 200,000-unit weekly level through the first two reporting weeks of 2021. Average car velocity was down about four percent versus the prior week as we experienced some service challenges late last week due to high winds and snow across a large area of the North. Terminal dwell increased slightly but has been significantly reduced versus last month's average and elevated levels during the holiday season. Our local service compliance measure continues to exceed 92 percent.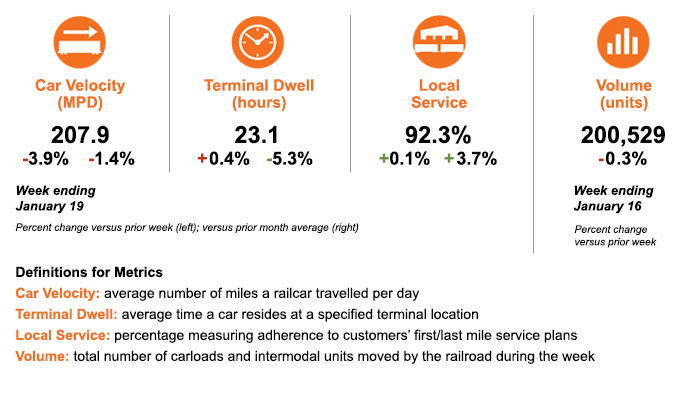 2021 Capital Plan
BNSF's 2021 capital investment plan was announced earlier this week and it reflects our ongoing commitment to maintaining a safe, efficient and reliable railroad as well as positioning for future growth opportunities.
The largest component of this year's $2.99 billion plan, approximately $2.41 billion, will primarily be for replacing and upgrading rail, rail ties and ballast (which are the main components for the tracks on which BNSF trains operate) and maintaining our rolling stock. This year's maintenance program will include nearly 11,000 miles of track surfacing and/or undercutting work and the replacement of 428 miles of rail and approximately 2.6 million rail ties.
Approximately $400 million of this year's plan will be for expansion and efficiency projects. On our Southern Transcon route between the West Coast and the Midwest, we will continue a multi-year effort to add several segments of new double-track in eastern Kansas. We expect to have 10 more miles of second mainline track placed into service there by the end of the year and, once fully completed, 50 miles of additional main track to support traffic growth.
In addition, in the Pacific Northwest, we are continuing construction of a second mainline bridge span across Lake Pend Oreille at Sandpoint, Idaho.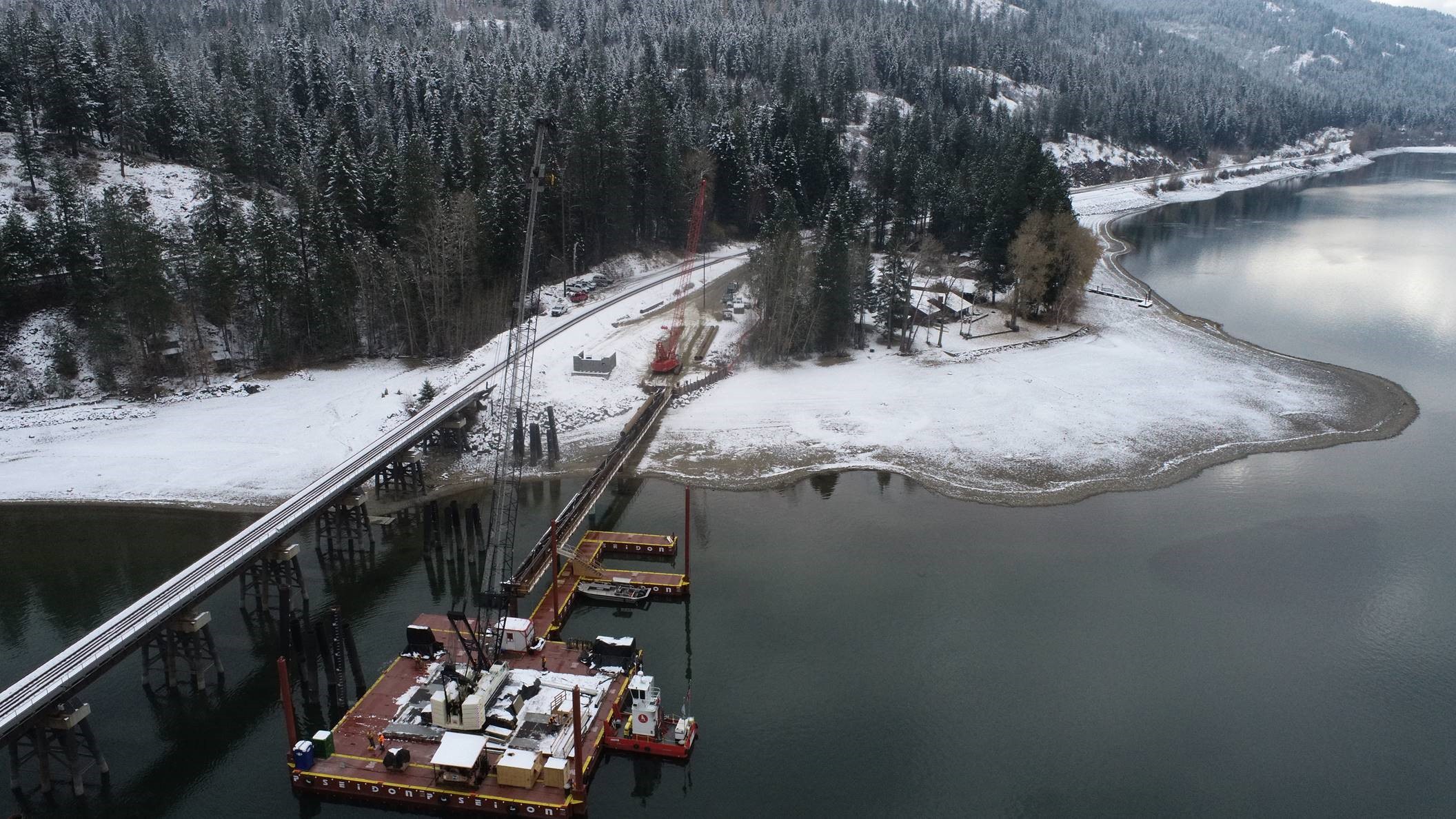 Second rail bridge construction – Sandpoint, Idaho
As work progresses, we will continue to provide updates on these major projects in subsequent reports throughout the year.
Service Expectations for the Week Ahead
An active weather pattern will be in place for key areas of the BNSF network during the next several days. We are monitoring multiple winter storms that will track across the Southwest, then up through the Plains and into the Midwest. Heavy snow is expected along portions of our Southern Transcon in Arizona, specifically in the Flagstaff area, with significant snowfall and/or ice also possible in parts of the Chicago area on Monday into Tuesday.
As always, BNSF teams are prepared to activate winter actions plans in response to severe weather operating conditions and will address any service disruptions as quickly as possible.