New BNSF Geofence Notifications Tool: Available Now for Intermodal Customers
Our new Geofence Notifications tool is now available. With Geofence Notifications, you'll be better informed by knowing when your freight passes the location boundaries you designate, allowing you to more closely monitor departures, arrivals, and progress along the way.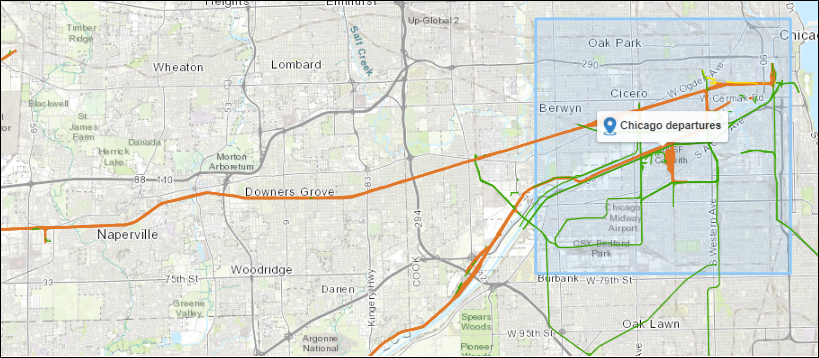 Set Geofence for location of interest (10 mile x 10 mile square)
Click here to create your own Geofence Notifications. If you have any questions, please contact us via Message Us from the BNSF Customer Portal from your computer or mobile device.
We thank you for your business and we look forward to providing more solutions that make it easier to do business with BNSF.