Automotive Network Update for Friday, April 24, 2020
Operational Performance
The BNSF network remains in solid condition as we continue to generate significant service performance improvement. As we move into the last week of April, average car velocity has increased by nearly five percent versus the average level for March while terminal dwell has been reduced by nearly 10 percent. Our local service compliance measure has also increased and now exceeds 93 percent.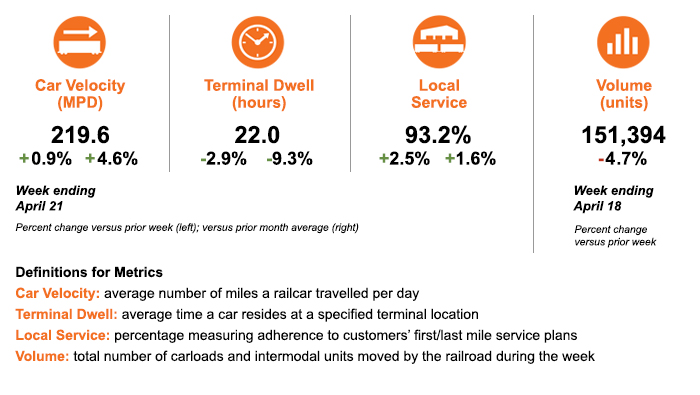 Some trains operating between the Twin Cities and Chicago experienced delays earlier this week due to a derailment that occurred Monday morning near East Dubuque, Illinois, approximately 175 miles west of Chicago. The derailment was caused by a large rock that had fallen onto the tracks, which runs between limestone cliffs and the Mississippi River, impacting service on both main lines. In addition to the extensive track restoration work, engineers addressed the stability of the adjacent slope to prevent further slides. Service was restored on one main line within approximately 36 hours. With both main lines back in service by Wednesday evening, traffic flows through the area quickly returned to normal.

COVID-19 Response
In this challenging environment due to the COVID-19 pandemic, BNSF operating teams have been working hard to maintain normal operations and drive greater efficiencies across the network. We have been closely monitoring critical shipments and taking actions as necessary to ensure that they make it to destination on-time.

As mandated closures or stay-at-home orders are lifted in some areas, we are prepared to quickly adjust to changing demands. We appreciate your ongoing collaboration so that we are able to provide the most reliable, efficient freight transportation for your shipping needs.

Capital Expansion Update
Earlier this week, BNSF placed into service new quadruple main track in Winslow, Arizona, located on our Southern Transcon route. This additional track facilitates greater throughput at this crew change location by offering a pass-through route for trains traveling at higher rates of speed.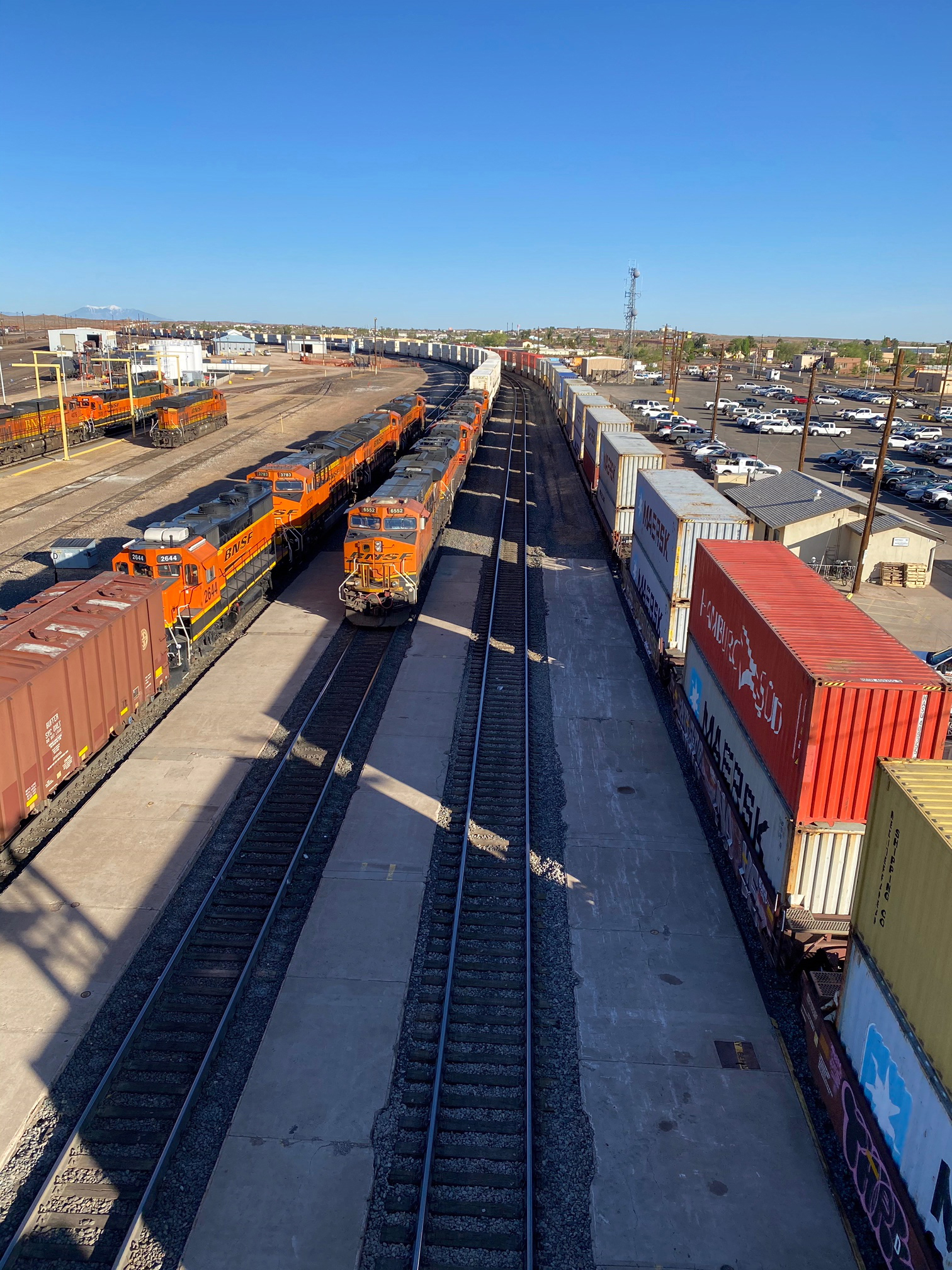 This project joins other track expansions completed in the past two years at some of the busiest locations on the Transcon, including in Amarillo, TX, Belen, N.M. and Needles, Calif. The availability of additional capacity at these locations is driving improved velocity for traffic on this heavily trafficked corridor through the Southwest.

Service Expectations for the Week Ahead
Favorable operating conditions are expected across much of the network during the upcoming week.

During this peak maintenance season, ongoing track projects in multiple locations may cause some train delays during scheduled daily work windows.