BNSF Transitioning to Fully Electronic J1 Receipts
Starting October 28, 2019, BNSF will transition to paperless J1 receipt technology at its Intermodal Facilities located in Memphis, Tennessee and Pearland (Houston), Texas. Paperless receipt technology will then be rolled out on November 11, 2019 at 10 additional AGS-equipped Intermodal Facilities: Cicero, Corwith, Willow Springs, Logistics Park Chicago, Logistics Park Kansas City, Alliance Texas, Phoenix, Los Angeles, San Bernardino and Stockton.

This transition will affect only a portion of the in-gate lanes until Jan. 6, 2020 when all lanes will be converted to paperless only. See table below for guide on which in-gate lanes will remain print-enabled and which will be electronic J1 receipts only during this brief transition period.

The paperless receipt upgrade will support a more seamless gate experience on both in-gates and out-gates. Drivers using the BNSF RailPASS mobile app for their gate transaction will immediately have access to a detailed, digital record of their J1 slip through the "J1 Reports" feature in RailPASS.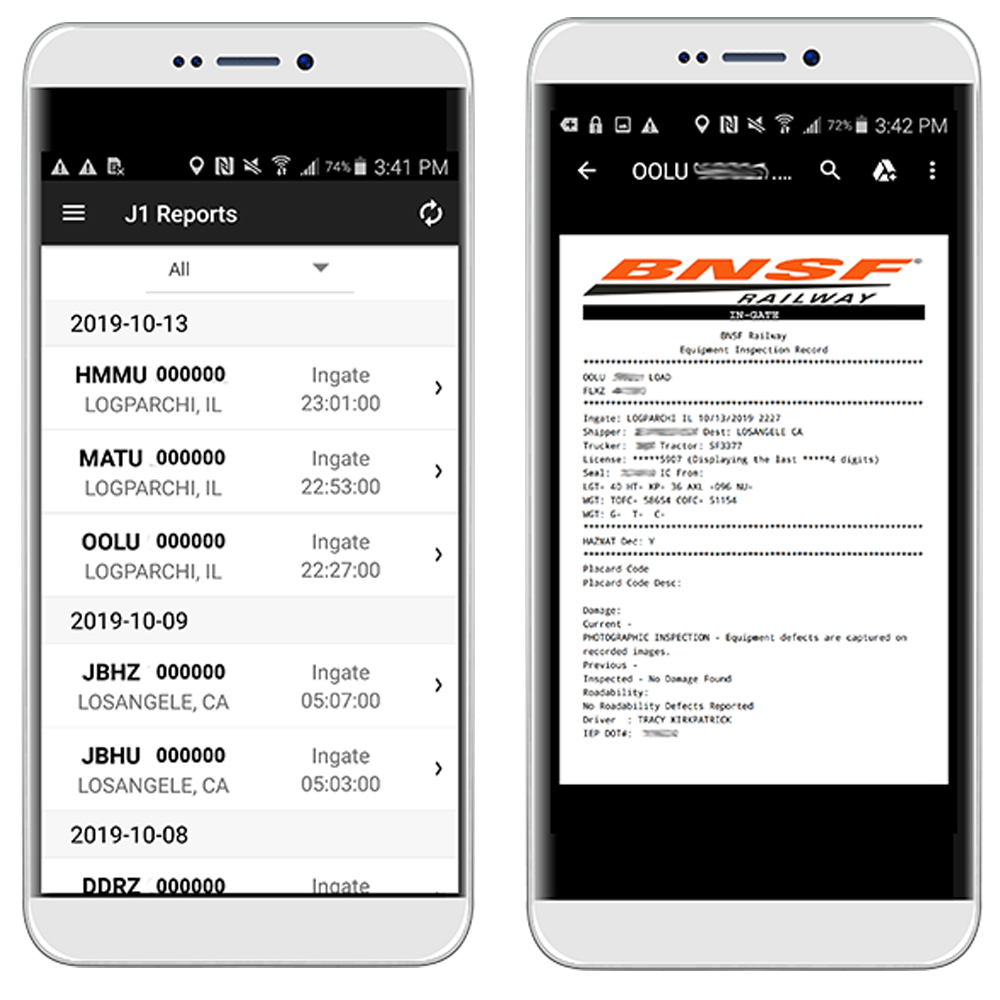 These electronic J1s will be available for drivers to download, save, email, AirDrop, etc. for a period of seven days after the transaction. If drivers absolutely require a printed J1 receipt for their transactions, they can use the kiosks in the Driver Assist Buildings.

Designated Motor Carrier representatives can also access the J1 interchange receipts online via the BNSF Secured Apps. The transition to electronic J1 receipts yields a positive environmental impact, reducing paper consumption to the extent of saving roughly 500 trees annually.

RailPASS Only Lanes
Throughout the year, a portion of the Automated Gate System (AGS) in-gate lanes at BNSF's intermodal hubs have been converted to dedicated "RailPASS Only" lanes. During this initial transition period, it will be these "RailPASS Only" lanes that are designated for electronic J1s only. On the out-gate, all lanes will be designated for electronic J1s only, with the exception of the far-right lane at each hub.

Drivers who use BNSF's RailPASS mobile app will experience easier and more efficient gate transactions through these lanes (Non-RailPASS users will still have access to a reduced number of standard kiosks.) The below table is a guide to assist drivers in determining which AGS lanes will still be enabled to print J1s and which will be electronic J1s only during the interim transitional period. Again, effective Jan. 6, 2020, all in-gate lanes and all but the far-right out-gate lane will be electronic J1s only.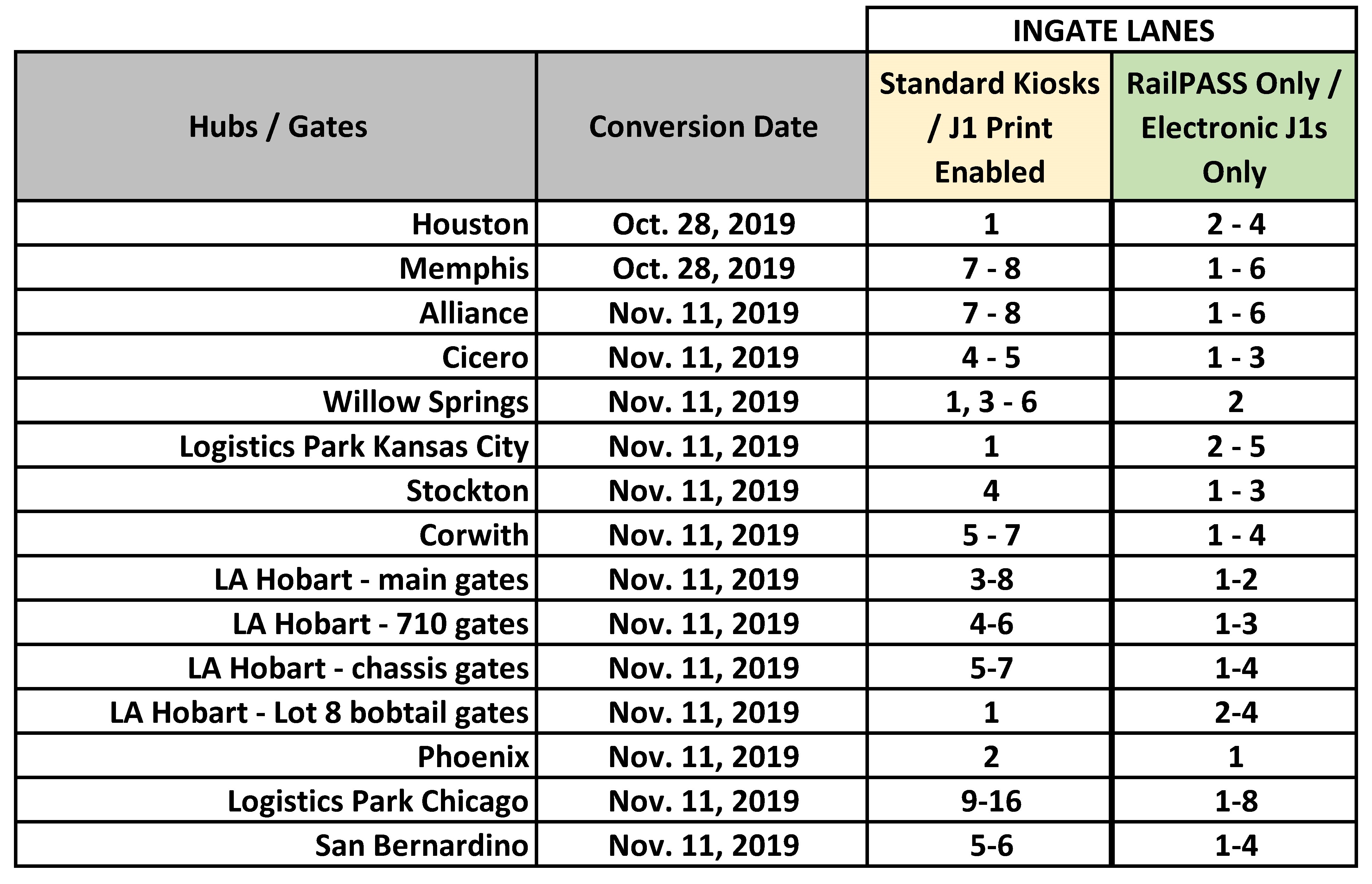 As a reminder, RailPASS offers a wide range of benefits making it safer, easier and faster to do business with BNSF, including:
Quick Response (QR) technology to enter and exit a facility

Advance ability to input and view shipment details remotely

Ability to update parking location directly through the app

Chassis good order verification

Ability to coordinate a live lift (wide span crane) request

Thank you for choosing BNSF as your transportation provider.