BNSF Railway Announces Six New Certified Sites
Fort Worth, Texas, Oct. 30, 2019 – Six new industrial locations have been awarded BNSF Railway Company's (BNSF) Certified Sites designation. Four of the new Certified Sites are the first for their state in Arizona, Minnesota, Mississippi and Missouri. Two new Illinois Certified Sites bring the state's total count to four. In order to be considered for the designation, sites must undergo a thorough analysis, which includes an evaluation of environmental and geotechnical standards, available utilities, site availability and existing and projected infrastructure.
"Since the program's inception in March 2016, BNSF's Certified Sites have attracted more than $140 million of customer investments," said Colby Tanner, assistant vice president, economic development. "This is a testament to our communities' partnerships and commitments to keeping pace with the speed of development."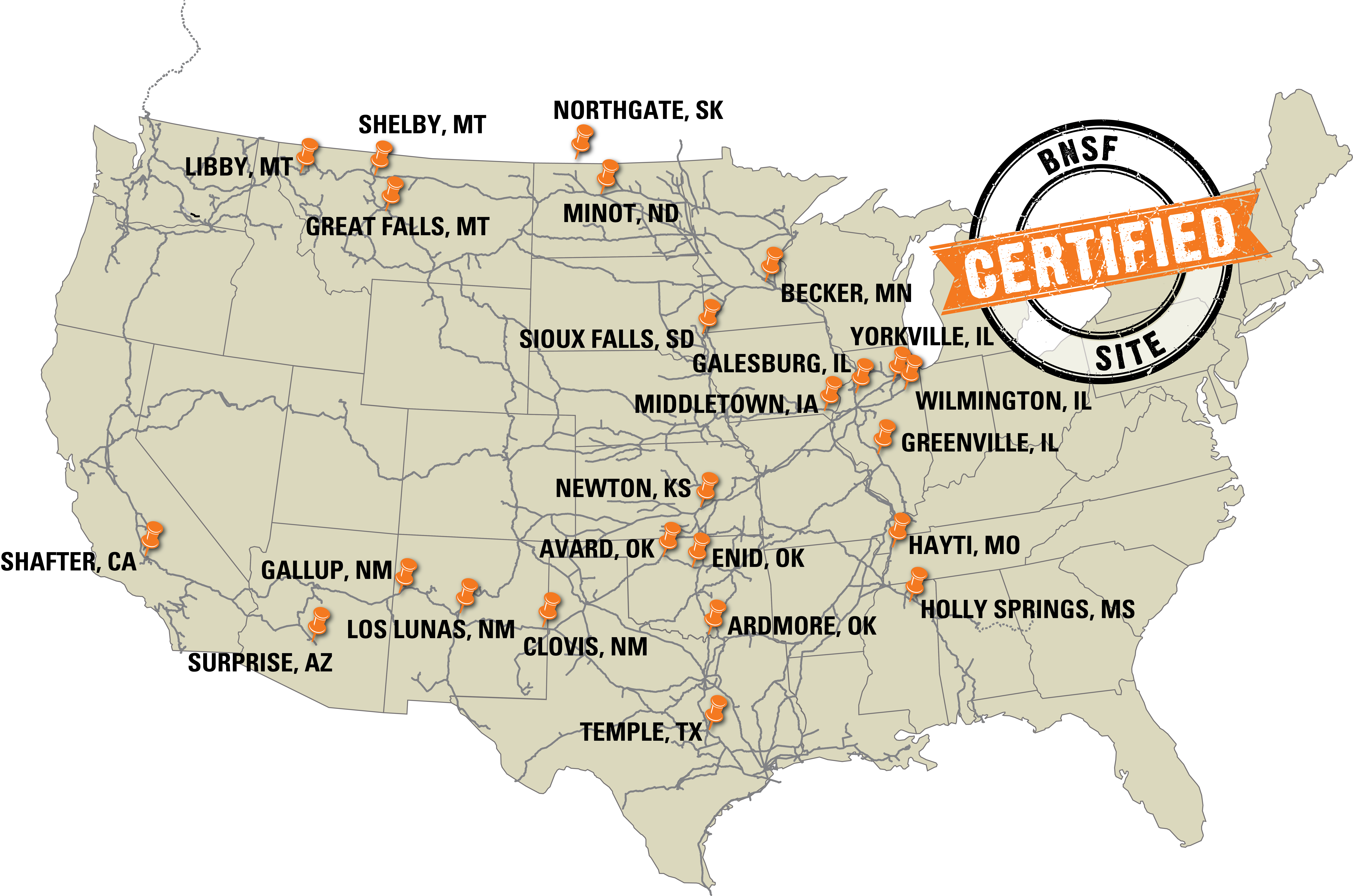 The newly-designated Certified Sites feature hundreds of acres ready for industrial development:
Certified Sites are a part of BNSF's Premier Parks, Sites and Transload program. The program is a strategic approach that addresses the increasing demand for customer site locations by developing various types of facilities across BNSF's network. Businesses looking to locate at any of these properties could save six to nine months of construction time as a result of this analysis. BNSF Certified Sites are reviewed by an industry expert in order to ensure accurate, reliable data. The goal of the program is to provide an inventory of rail-served sites that are available for immediate development.
Details for all 24 BNSF Certified Sites are available at bnsf.com/rail-development.