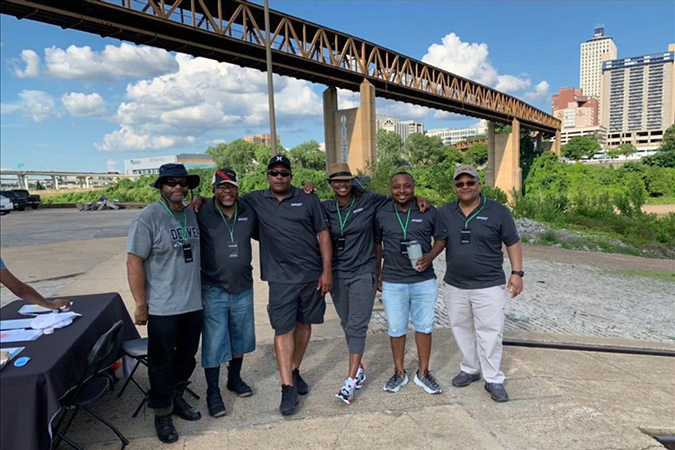 'Trains'-forming work and community through diversity councils
At BNSF, we're deeply invested in our diversity and inclusion programs, including our diversity councils. These groups help create an inclusive, open and collaborative workplace that encourages diverse perspectives and helps employees feel they belong. We know diversity makes us a stronger company, and everyone at BNSF should be able to bring their best selves to work.
Across our network, we have 10 active diversity councils working to foster a positive, inclusive culture in the workplace and support the communities where our employees live and work. An 11th council is in the organizational stages in the Northwest Division. Let's meet some of the people behind the councils' success.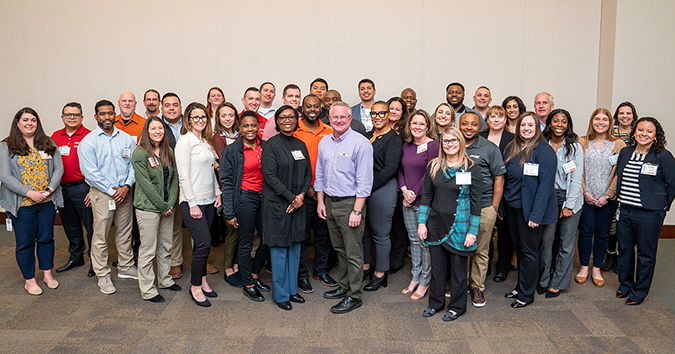 Kansas Division Diversity Council
The Kansas council strives to reach and make connections with staff throughout the Kansas Division. Its members want all employees to feel valued.
"Not only has the council made an impact on the division, but it has allowed me personally to work with some of the finest individuals," Council Communications Chair Herman Moore, a Signal Tech trainer, said. "We're not only a council, but we've also become a family."
The council also wants the communities they live in to know they're supported by BNSF, while they participate in area school career days, school outreach programs and BNSF family fun days. In the future they're looking forward to being involved in more school activities as well as supporting local non-profit organizations like Single Moms of KC.
Argentine LMIT Diversity Council
In late 2022, the whole Argentine Locomotive Maintenance and Inspection Terminal (LMIT) in Kansas City, Kansas, was recognized for their generosity in part due to the volunteer efforts of their Argentine LMIT Diversity Council. They were presented with the "Spirit of the Community Award," by the Kansas City, Kansas, Chamber of Commerce for showing an unwavering spirit of support for local organizations that assist the under-served of the greater Kansas City area.
California Diversity Council
The California Diversity Council aims to create development opportunities for employees and make sure every employee in the California Division feels welcome and included.
"The California Diversity Council is important in helping foster a workplace that makes all of us feel that we are truly valued as employees, not just by being included in the team, but also having a sense of belong at BNSF," member and general laborer Justyn Munoz said. "The council has personally helped me through challenges and education over the years, and I believe as a human it's important to be able to pay things forward when it comes to helping our fellow coworkers and community. If I can look back at the end of my career and say that I made a positive impact in at least one person's life, then I've accomplished what it means to be a part of the diversity team."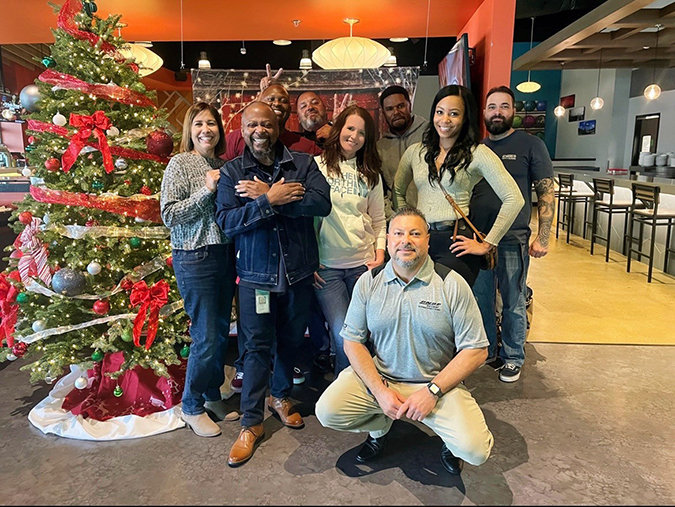 The council has assisted struggling members of the community with shoe drives and care packages for unhoused people through Project Safe Distance, the Love Drive and The Rock Church.
"Sending employees home with an inclusive message will spread throughout our communities," Heather Santos, Human Resources manager, said. "BNSF's message of diversity is strong and the follow-through by all of the councils is unmatched compared with other companies where I've worked."
Chicago Diversity Council
"BNSF has made a commitment to a diverse and inclusive culture, that is our superpower," Patricia Figueroa, locomotive engineer and council co-chair, said.
The council focuses on giving Chicago Division employees access to diversity information and events, and the ability to speak about concerns they may otherwise be hesitant to express. They aim to enable the division's employees to be their best at work every day, grow professionally and feel heard.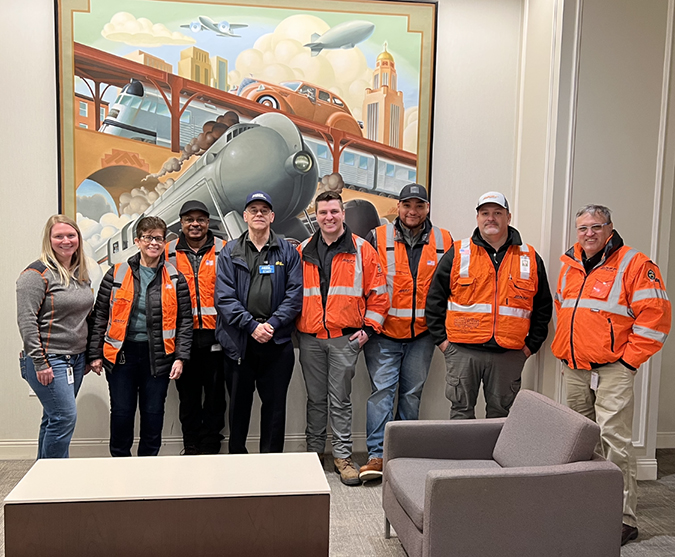 "We're a very active council," Figueroa said. "In our first quarter, we've already participated in over 28 events. We have many more planned, including our Family Day picnics in Chicago and Galesburg, Illinois."
The council has worked with the Greater Chicago food depository program for over 10 years, providing food for people in need. They've also supported the Feed My Starving Children program by helping to bag and box food to be shipped to feed children around the world. The council also plans to work with Mutual Grounds, a shelter for families affected by sexual abuse, violence, drug and alcohol addictions, and mental health struggles. They also plan to visit a local high school to talk to the graduating class about railroading careers.
Memphis, Tennessee, Diversity Council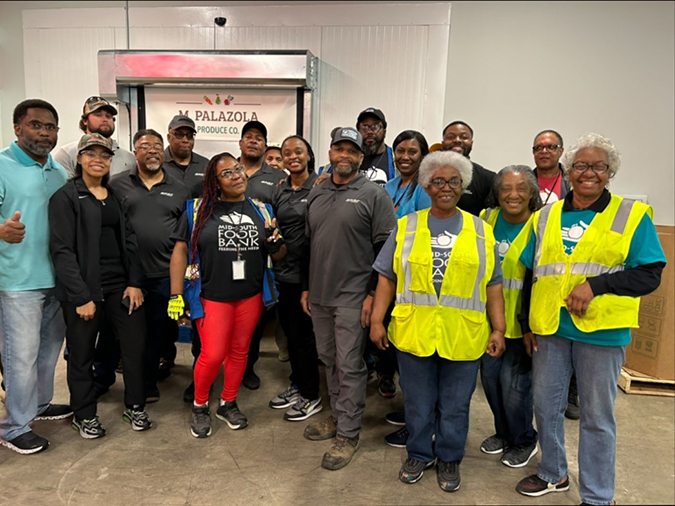 "I wanted to become a part of the Memphis Diversity Council to help make an impact on our employees and community," Ashley Rowland, Human Resources manager and council HR advisor, said. "Through the council, I've been provided with resources to continue to educate myself on diversity and inclusion."
The council has built a relationship with the Boys and Girls Club in Memphis (BGCM). They've also supported the Memphis Food Bank and provided resources to employees for Mental Health Awareness Month. This spring, the council will return to volunteer at the food bank and represent BNSF at BGCM's Steak n' Burger Dinner.
"I am so fortunate to be a part of the Memphis Diversity Council that's making a positive difference for our employees," Rowland said.
NOC Diversity Council
Located at our Fort Worth, Texas, headquarters, the Network Operations Center (NOC) Diversity Council is committed to transforming the culture of their work and community environments through respect, acceptance, inclusion, listening, mentoring and outreach. Having a formal group for employees to share their experiences with and advocate for each other is a top priority.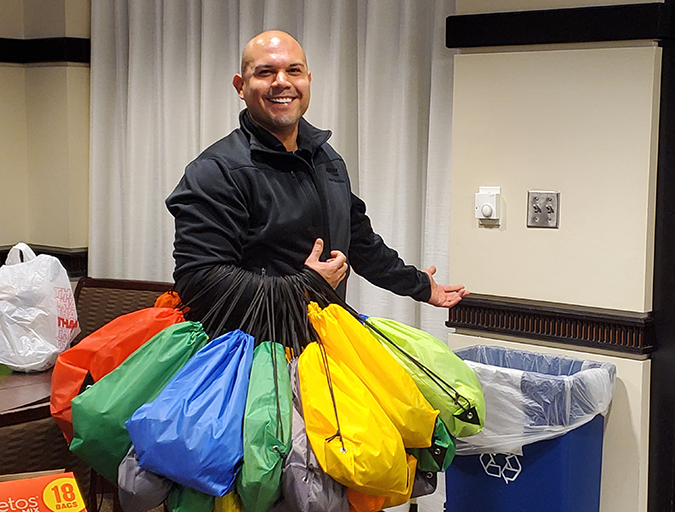 "I joined the council because I wanted to play a part in ensuring diversity and inclusion are prioritized in our hiring and employees know they're being heard," June Jones, intermodal clerk and council member, said.
They've conducted homeless outreach events and given to Safe Haven of Arlington, Texas, which helps survivors of domestic abuse. They also will volunteer at a food bank and helped at the Special Olympics in May.
Red River Division Diversity Council
"Our diversity council provides the opportunity for different people from all walks of life to come together to share their different experiences and thoughts on subjects to help foster solutions and give ideas to help each other," Major Harper Terry, co-chair and switchman said.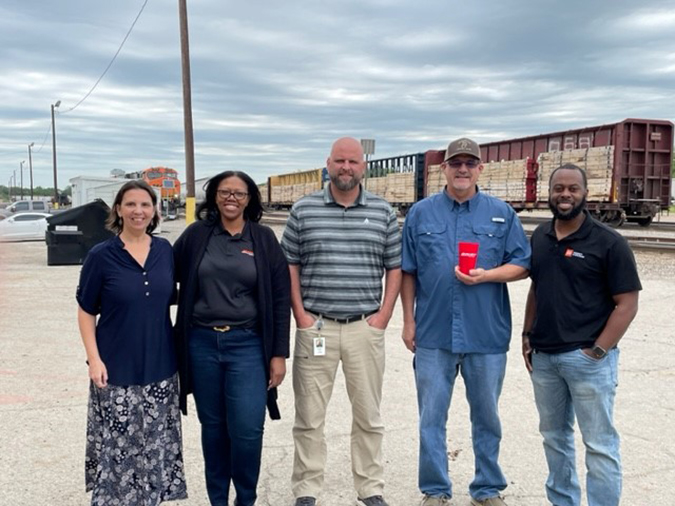 The Red River Diversity Council has held food and toy drives in their area to help their community. In the future, they plan to attend local safety feeds to talk with employees and introduce them to their council with plans for a career development session and a wellness screening event.
Southwest Division Diversity Council
"It's always important to consider others and what they may be going through," Joseph Irelan, senior trainmaster and Southwest Diversity Council chair, said. "Often times people don't wear their feelings. Be kind to others; you never know whose day you may make or break. Be courteous and respectful always."
The council has put together a broad range of events to help their communities, including Christmas present drives, canned good drives, backpack and school supply drives and women and children's shelter item drives. They're also looking forward to being involved in a Christmas parade in Clovis, New Mexico, with a BNSF float in December.
Topeka, Kansas, Diversity Council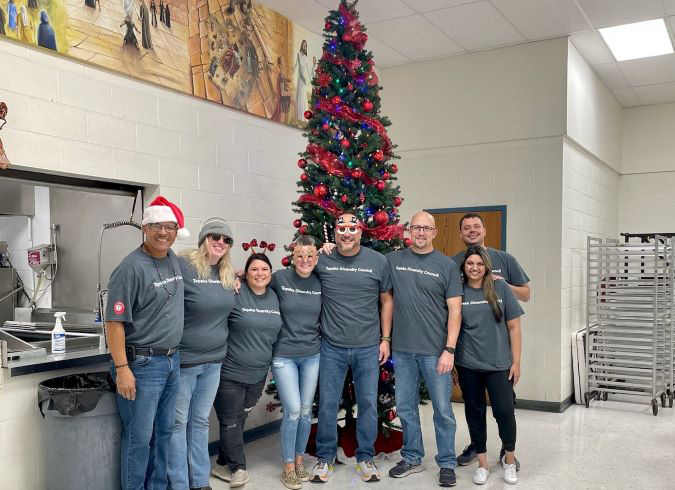 "I'm extremely proud of the Topeka Diversity Council and all that we've done to contribute to the community," George Wong, director payroll services and council co-chair, said.
The council has volunteered with many organizations, including Harvesters Community Food Network, Topeka Rescue Mission, Big Brothers Big Sisters, and Topeka Youth Project by organizing food and backpack drives and other events.
They're also planning a mental health awareness campaign in May.
Twin Cities Division Diversity Council
"I chose to participate in the diversity council because it helps us get involved within the community, but also allows me to stay connected with my team," Tonika White, Human Resources manager and council HR advisor, said.

The council recently hosted a non-perishable food drive for communities in BNSF's Twin Cities Division. They provided food items to Siouxland's Safe Haven of Sioux City, Iowa; Salvation Army in Aberdeen, South Dakota; Kandiyohi County Food Shelf in Willmar, Minnesota; Minnesota Area Council for Veterans; Saint Joseph's Social Care Food Pantry in Grand Forks, North Dakota; Churches United for the Homeless in Moorhead, Minnesota; and Spirit of Life food pantry in Mandan, North Dakota. They plan to host a community cleanup in the coming months.
"I joined BNSF's Diversity Council to seek change for myself and to embrace change for others," Council co-chair, Andrew Adams said.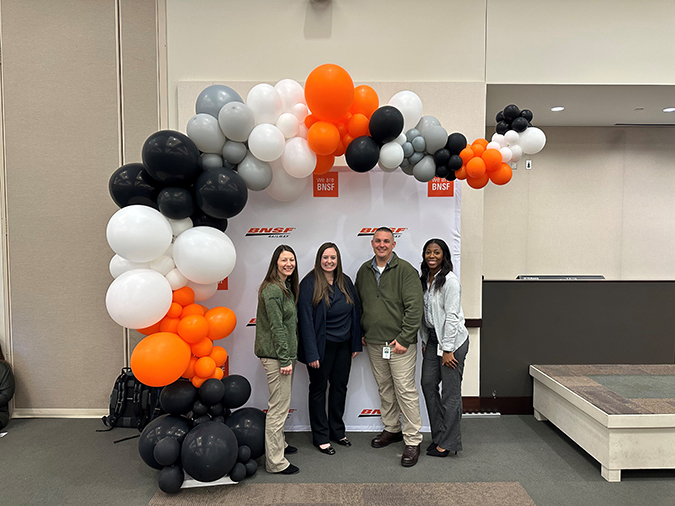 Diversity councils across our network strive to maintain welcoming, inclusive environments for employees and provide support to the employees' communities. The councils help raise awareness of the importance and necessity of diversity and inclusion to ensuring BNSF's long-term success.
At BNSF, we're committed to a culture where all employees are included, belong, and have equal opportunity to achieve their full potential. We believe our ability to embrace diversity and promote an inclusive work environment makes us stronger as individuals, as a team and as an organization. Diversity is all the ways we're unique, including race, ethnicity, religion, age, gender, veteran status, ability, country of origin, sexual orientation, education, background and many other aspects of identity. For more information, visit our website.