Women find a career track at BNSF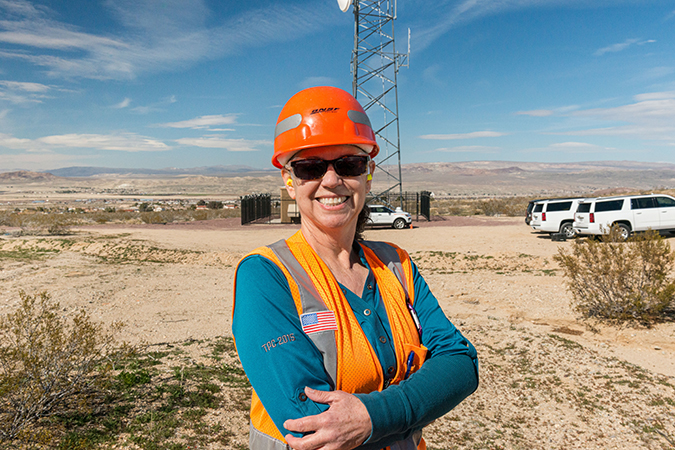 Women's History Month, observed in the United States each March since 1987, provides the opportunity to reflect on the contributions of women to our world. Today we look at what makes BNSF such a great place to work – for current and future women in railroading.
Freight rail is a vital link in the world's supply chain, something we railroaders take great pride in. For those who seek a similar calling, working on the railroad is akin to a team sport, appealing to anyone who likes the idea of being part of something bigger than themselves and a historical legacy. Increasingly women are joining us, both in the field and the conference room.
"More and more women are attracted to BNSF, as they can see the great potential here," said Debra Ross, assistant vice president, Talent Management.
"We have been working for some time to attract and retain women, with about 22 percent of our non-union positions filled by females," Ross added.
Women have been involved in railroading since the 1800s. Some of the first jobs they held were as registered nurses and passenger car attendants. Over the decades, women have expanded their roles, increased their representation in the industry, and risen in the ranks.
Work/Life Balance
Judy Carter, chief human resources officer, recognizes that work/life balance is key for all employees, especially working caregivers.
"We operate a 24x7x365 railroad and are always working on how we can best support our customers, while managing the needs of our employees as they balance work and life. Where the position allows, we offer hybrid positions to employees who can work 50% from the office and 50% remotely," Carter said.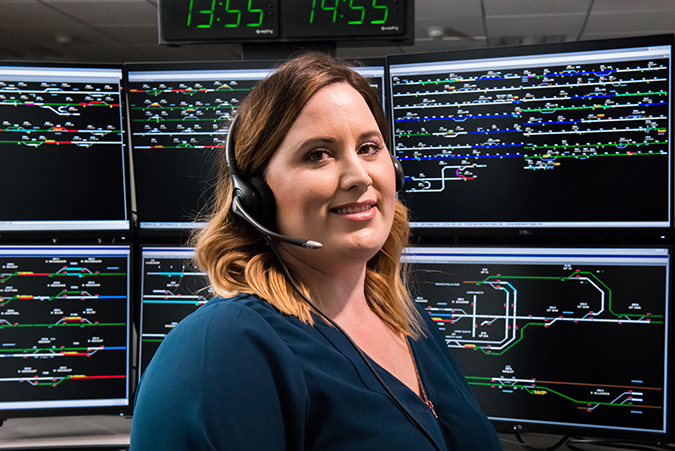 In addition to work/life balance, BNSF supports working mothers by offering benefits, such as Maven. One of the services provided by Maven is a breast milk shipping service, which has been particularly helpful for women in Operations.
"Our Operations team members can be on a train for 12 hours and then may stay in a hotel before they return home," said Carter. "If you are a mom who wants to continue nursing, the schedule may make that tough." With this benefit, BNSF moms can use kits to easily store and ship milk home.
During the pandemic, many families were faced with a lack of childcare, since many daycare centers were required to close, many permanently. Whether parents needed to find new options or were working from home with limited resources, BNSF's Employee Assistance Program helped employees navigate affordable childcare options.
These steps and others that BNSF has taken, both before and during the pandemic to support women, are reflected in Forbes' most recent list of America's Best Employers for Women. In 2021, BNSF climbed 203 places to No. 6 in the annual ranking by the magazine, which noted President and CEO Katie Farmer as the first woman to lead a major North American railway.
Purpose-Driven Team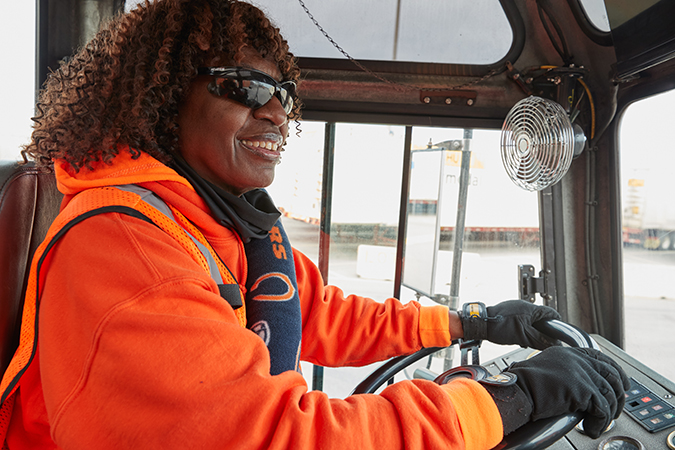 In addition to family-oriented benefit offerings, Carter credits the company's professional development opportunities as a reason to work at BNSF.
"We offer training and professional development opportunities to all employees," she said. "We want people to love what they do, and by equipping them with the right skills, tools and learning opportunities, like tuition reimbursement, they can become part of our purpose-driven team."
Chelsea Rollins is a classic example. She joined BNSF in 2014 in Klamath Falls, Oregon, as a conductor, then following weeks of rigorous training, was promoted to locomotive engineer. The training itself was so rewarding that she made the career decision to become a trainer herself.
"It was one of the most rewarding chapters of my life," said Rollins, who is now a trainmaster in Vancouver, Washington. "I moved to a larger city with a larger terminal with a much faster pace. But I found my passion in training, including working at BNSF's Technical Training Center." While there, she was able to complete her undergrad in Applied Science and then her master's in Applied Science & Leadership, which equipped her for her current position.
Connectivity and cross-functional collaboration are key to the success of BNSF. As part of BNSF's diversity and inclusion journey, we want all employees to feel a sense of belonging, said Ross, citing BNSF's commitment to diversity and inclusion as another draw for women to work at BNSF.
"These values around equality have long been part of who we are at BNSF, and in 2021, we added an objective to all of our management employees' goals the requirement to 'Be a Diversity and Inclusion Champion,' and now each leader is specifically rated on their actions for how they support the tenets of diversity and inclusion in the workplace."
Business Resource Groups
One of the ways BNSF men and women can live the value of equality is through our Business Resource Groups (BRGs), including the Women's Network (WN) at headquarters in Fort Worth as well as the Women's Network in Topeka, Kansas. Open to all employees, both encourage professional development through mentor circles, supportive resources and philanthropic activities.
"The Women's Network has helped me both personally and professionally," said Jamie Jahns, manager, Sales, and former WN chair. "Because of my involvement, I've built relationships through networking. Even if that's just going out to lunch to talk about my career journey or share issues, it's really been valuable."
Being part of the WN board helped Jahns hone presentation skills as well as gave her exposure to executives. "It's also given me a chance to grow and help others, inside the company and outside," she said.
"Women En Route" are smaller chapters in the field. These offer members – females from all departments that are outside of headquarters -- similar development opportunities and resources, like networking.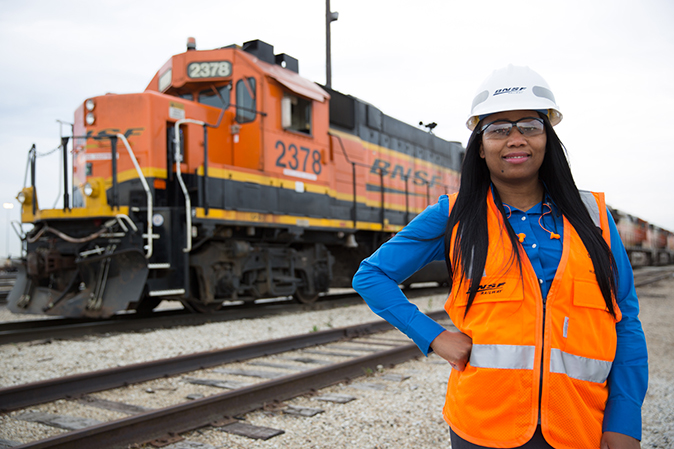 To help develop future railroaders from outside the company, the WN invited Girls Inc. members, young women interested in STEAM career paths, to BNSF to learn about freight railroading.
"Their reaction was, like many, 'I had no idea what you do,'" said Jahns. "Then it was, 'I can see myself doing this.' It was a pretty great experience for everyone, and for us, it was a way to invest in our future workplace."
According to Carter, the WN and other BRGs have long been supported by the company because these employee organizations help to engage BNSF employees. "We want to know from our employees, 'What are your pain points and how can we be better?'" said Carter. "In turn, they can know that they're in an environment where they can be heard -- that we take their feedback seriously."
"In the end, it's about accelerating the impact of diversity, equity and inclusion -- for all BNSF employees," she added. "I think we all look forward to the day when being a female CEO of a railroad is not a notable 'first' – it's just business as usual."