BNSF welder competes in Ironman races in honor of his children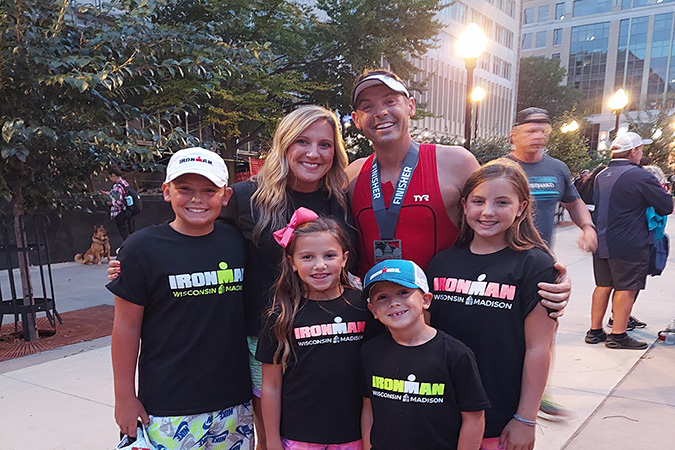 Benjamin "BJ" Vinyard, a maintenance welder for BNSF for 21 years, is from a family of railroaders who pride themselves on hard work and dedication. Vinyard brings that commitment not just to work, but also to other facets of life, including as husband, father, coach and athlete.
In the mid-2000s, Vinyard was looking for ways to stay fit and began running around his neighborhood. What was originally a way to exercise turned into an obsession and he started training for long races, spending hours, weeks and even months running many miles to be prepared.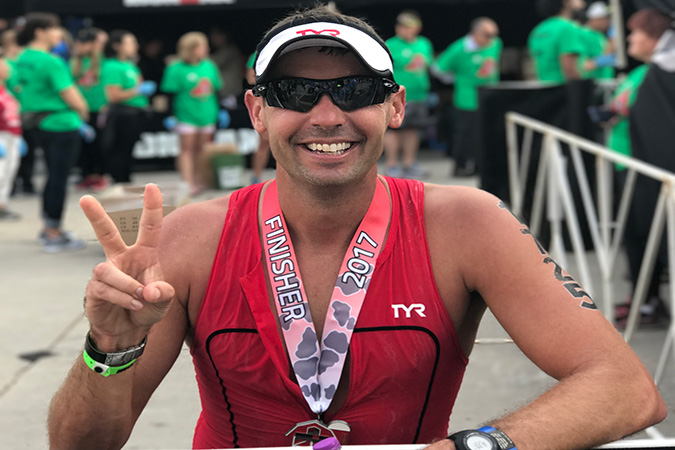 In 2010 and 2011, Vinyard qualified for the Boston Marathon. Since then he's run in 11 other marathons, at least as many half-marathons and other short-distance races. He's also competed in three Ironman races, swimming 2.4 miles, biking 112 miles and running a 26.2-mile marathon within 17 hours.
His goal is to eventually run five Ironman races, one for each of his children. His wife gifted him his fourth Ironman race for Christmas. He will run in Chattanooga, Tennessee in September. This race is for his son, Cash.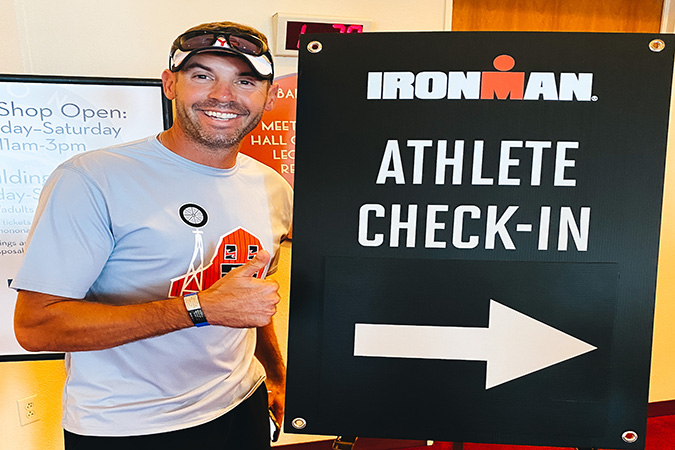 "We just had another baby last April, so I officially have a basketball team," he joked. "I want to show each of them that doing this is hard work, but it is worth it to dedicate yourself to something. It shows them that we have rough moments in life, but you can't give up."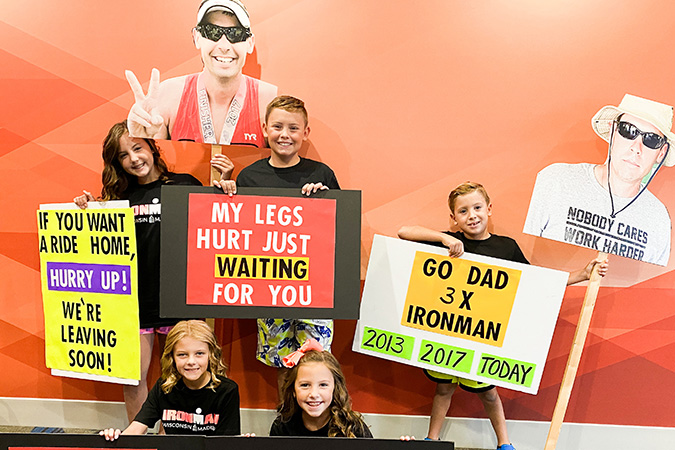 No matter the race, each long-distance competition takes an intense amount of dedication and training time. For marathons, Vinyard trains for at least three months, while Ironman races take six to nine months. His kids like to run and train with him, and they and his wife are his biggest fans.
"Once I'm ready to sign up for a race, I commit to it. A lot of discipline is required to train while maintaining other commitments. I couldn't do it without my support system – my wife and kids," he said.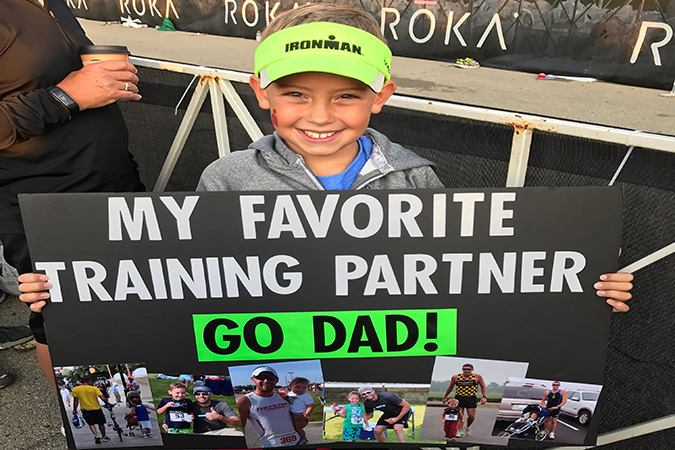 In 2020 and 2021, when sports events were shut down for many school districts, Vinyard developed Iron Mind Endurance Camp to give kids a place to continue to compete and keep moving in a safe environment.
The kids were able to participate in group exercise while completing weekly challenges, like thanking a veteran or sending notes of encouragement to people.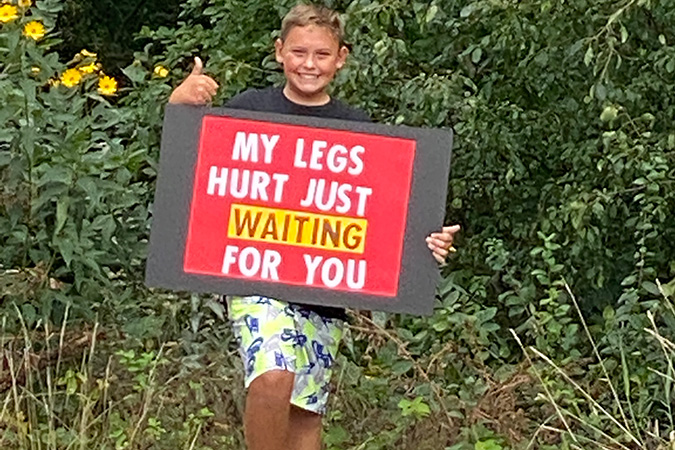 "We'd start each day with motivational stories and try to give the kids a lesson on hard work and pushing ourselves. Everyone can be talented, but hard work will outwork talent each time," he said. "I like to show others that anything is possible if they are disciplined and willing to finish what they start."