Management Trainee Program: Changing the track-jectory of your career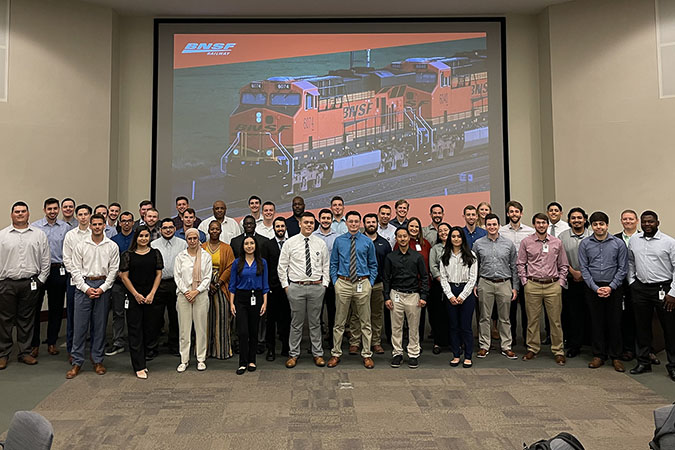 Not all entry-level jobs are created the same. At BNSF, our Management Trainee (MT) Program is designed to help young professionals and recent college graduates expand their leadership skills while immersed in a career within their area of study. Management trainee positions are paid, full-time opportunities for recent college graduates with less than four years of professional work experience.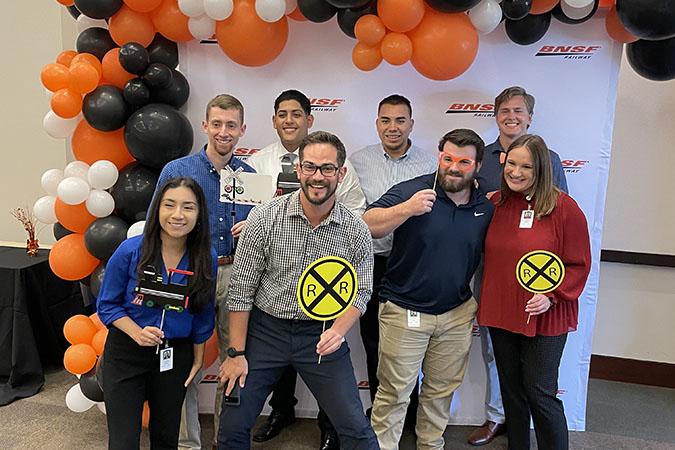 The goal of the program is to enable the management trainees to build strong connections while starting on a successful career with the railroad. BNSF was honored as one of Forbes' "Best Employers for New Grads in 2022," and here are a few employees who can explain why!
Jade Bradley
Jade Bradley is an MT in the Transportation Department. Her alma mater is New Mexico State University, where she studied Project and Supply Chain Management.
As a new MT, Bradley's day begins with supervisory classes and safety briefings at our Technical Training Center (TTC) in Overland Park, Kansas.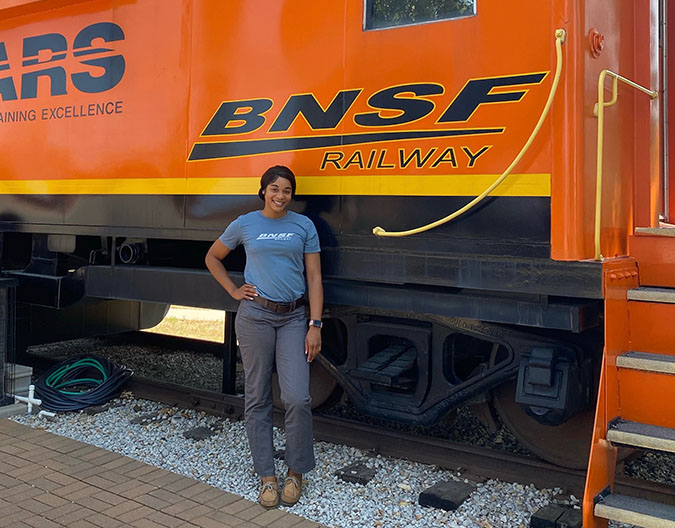 "I started in July, and I'm currently in training. Once I'm done, I'll be assigned to Corwith, one of BNSF's Chicago terminals," she said. "When I visited the terminal for the first time, it was interesting and exciting. I shadowed trainmasters and worked with train crews, learning how trains are built and how freight cars are switched. I also met most of my peers and my location's leadership."
Bradley's favorite part of being a BNSF MT is the opportunity to learn about railroading and the many possibilities for growth and development. She advises people joining the program to be open-minded and learn from other employees' experiences.
"I didn't know much at the start, and I now have so much knowledge about the industry—and it will only continue to grow," she said.
"The most valuable experience I have had, so far, is the Intermodal Bootcamp," Bradley explained. "It helped me understand the intermodal freight process and showed me what exactly happens at my specific terminal. I was also able to operate different machinery, like cranes and hostlers!"
Katherine Pink
Katherine Pink studied at Union College and earned a degree in Mechanical Engineering. Having been a summer intern at our Mechanical Department's Belen, New Mexico, facility in the summer of 2021, she was ready to return to the team as an MT.
Her shift typically begins around 6 a.m., when she prepares for the day's tasks, including giving a job safety briefing in the yard or repair in place (RIP) track, an area where locomotives await repair if they can't be fixed in the yard.
"I am immersed in training," Pink said. That includes hands-on work. "On the shop floor with the machinists and electricians, I'm learning about changing out wheelsets and couplers, and welding. The employees there have been great to me. They're teaching me things I never would have learned. You just have to ask!"
Her favorite part of being an MT is the freedom to explore. Pink was initially on the freight car side, but now she is gaining experience in locomotive operations. From time spent networking, she feels included and likes being able to explore other areas within her department.
She advises new MTs to ask questions and get to know coworkers, which fosters confidence.
Giulio Fantasia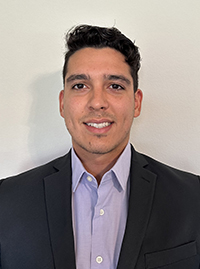 Giulio Fantasia was a BNSF summer intern not once, but twice. First, in 2017, he was on Mechanical's Condition-Based Maintenance team in a corporate setting where he learned about wheel defect detectors. Then in 2018 he was assigned to the locomotive and car shops in Commerce, California, gaining hands-on experience.
"Through my internships, I worked in an office and in the field," Fantasia, a 2019 Perdue University grad in Mechanical Engineering, said. "Moving in and out of different areas is essential in this fast-paced industry. In either capacity, you make an impact day in and day out."
Based first in Chicago, he learned about our major operations departments -- Engineering, Transportation and Mechanical -- and their roles. Shortly after, Fantasia was offered a position in Los Angeles.
Now, he is a senior mechanical specialist back at corporate headquarters in Fort Worth, Texas. In this role, he resolves rail car mechanical issues by working directly with private rail car companies and other railroads that own cars operating on BNSF track.
Fantasia's MT training in Overland Park, Kansas, was an immersive learning experience.
"At TCCI, which is like BNSF college, you learn how to operate a locomotive with virtual reality technology," he said. "You're able to put your hands on signals, switches and track and learn how they operate. You are up close with cars and locomotives. It's a small taste, but it's a huge experience."
He noted the MT program also teaches how to communicate more effectively and efficiently with people from all aspects of the organization. "That knowledge and experience of operations allow me to better understand what's being asked of me — and it has shaped my career today."
Vivian Young
Senior Software Engineer Vivian Young works in our Technology Services Department. Having earned her degree in Mechanical Engineering from Baylor University in 2019, she also began at BNSF as a summer intern in the Mechanical Department, an experience that encouraged her to become an MT the following year.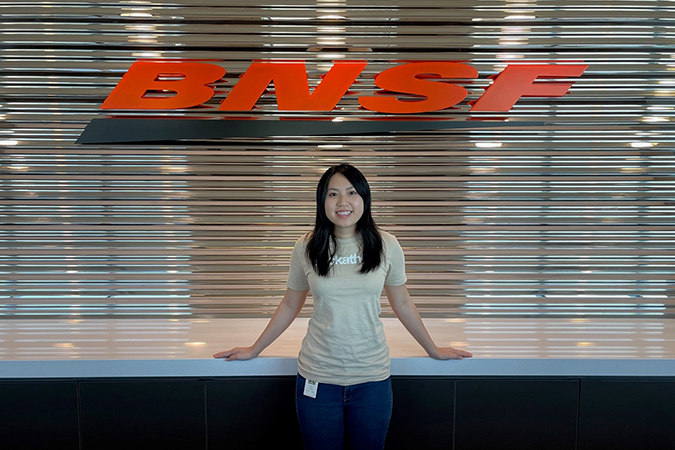 "I wanted a full-time position, and the MT program allowed me to get management experience out of college, which is not typically available to people in entry-level jobs," Young said.
At the Temple, Texas, locomotive and car shop, Young's daily routine revolved around learning from experienced craft employees and mechanical foremen. She shadowed machinists and laborers, and she was able to learn about each position's unique role.
"I learned a lot about the railroad, the Mechanical Department and how to be a leader," Young explained. "I developed strong relationships with the individuals I worked alongside."
Now Young's role at BNSF has changed to a technical one, working with applications, coding and assisting the development team. The MT program helped prepare Young for her current position, thanks to the experience in leadership and working with different teams across the BNSF network.
"I learned how to deal with conflict and make decisions for a larger group of people—skills that have carried over and will for the rest of my career," Young added.
How to Apply
If you're a recent or upcoming college graduate with less than four years of professional work experience, BNSF's Management Trainee Program may be just the right way to start off your career.
Applications open in early fall each year and remain open until the position is filled. For more information and to apply, please visit the Management Trainee page on our careers website.