Advancing Diversity, Equity and Inclusion at BNSF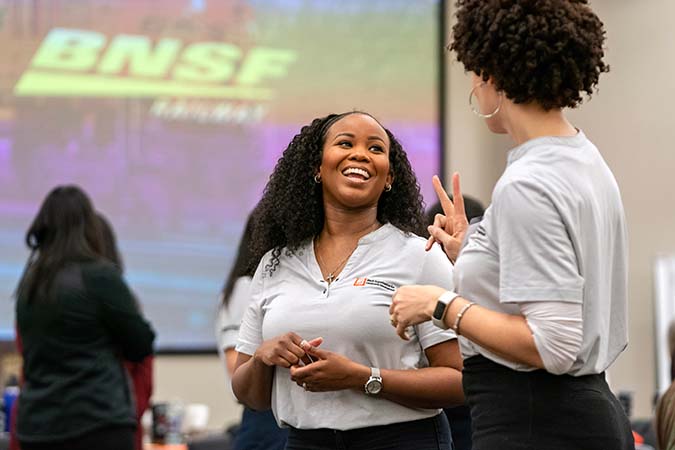 Our recent Diversity and Inclusion Summit in Fort Worth, Texas, brought employees from across the country to learn how to further Diversity, Equity and Inclusion (DEI) at BNSF. DEI is imperative for BNSF and our employees to be successful. As members of Team BNSF, each of us has a responsibility to support a culture where everyone is treated with dignity and respect and has equal access to tools, resources, training, and development opportunities.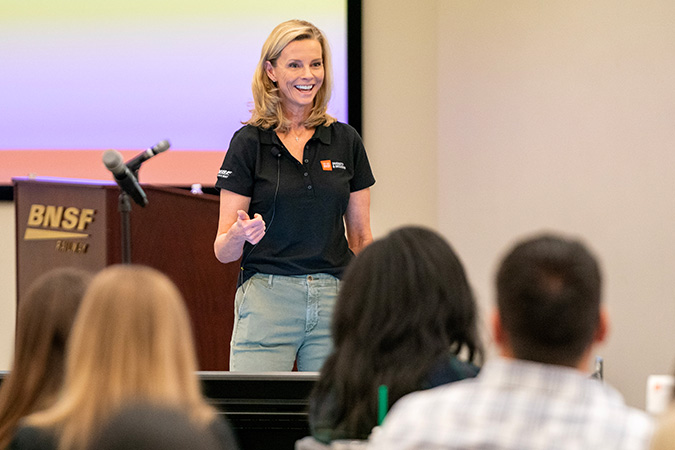 BNSF President and CEO Katie Farmer made it clear in her remarks that BNSF will be a welcoming space where everyone has the opportunity to be successful. "Diversity and Inclusion is not a campaign," she said. "It is not something we are going to call an initiative. To me, it's like safety. It is critical to our culture, it's critical to our success and it's foundational for who we are."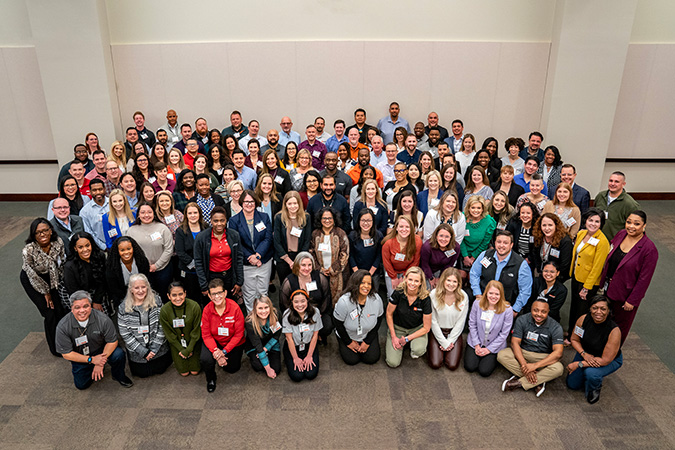 BNSF's employees represent a wide variety of people, cultures, backgrounds and perspectives. Farmer said she wants everyone to feel welcome and valued. "It is important that every single one of us can come to BNSF and feel we're valued, included and that we have equal access to develop to our full potential," she said.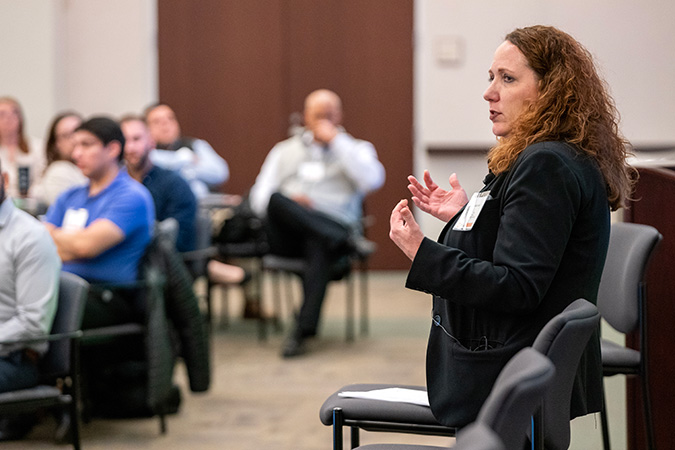 Senior Vice President and Chief Human Resources Officer Judy Carter, like Farmer, is committed to a diverse, equitable and inclusive culture at BNSF. "We have room to grow in Diversity and Inclusion at BNSF, but that doesn't mean we haven't made big strides. A lot of those strides are due to the dedication of many of the people in this room and their teams," Carter said. "We are very unique in ways other companies may not be able to be and that is to our benefit."
Carter focused on three Diversity and Inclusion foundational pillars: representation, development and accountability – and what they mean. "Representation is important for everyone. At BNSF we want to continue to increase diversity throughout our culture," she said. "To do that we want to continue developing tools to ensure that we are developing in DEI."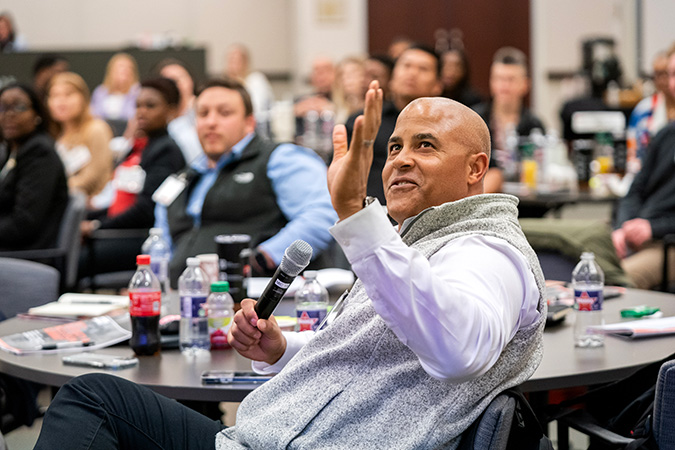 "To accomplish these goals, Carter focused on accountability. Everyone at BNSF is responsible for DEI, especially the leaders, who set the tone," she said.
Leaders who spoke at the summit in support of DEI included Chief Diversity and Inclusion Officer Kalisha Holland, Group Vice President of Consumer Products Tom Williams, Chief Operations Officer Matt Igoe, Group Vice President of Agricultural Products Angela Caddell, Vice President of Engineering John Cech, Vice President and Controller Finance Candace Palmarozzi and Vice President of Safety Training and Operations Support Mark Schulze.
"Listening to Katie Farmer speak at the Diversity Summit cemented to me that our leaders are genuine and passionate about diversity and inclusion at BNSF," said Senior Software Engineer Vivian Young, Asian Pacific Islander Network (APIN) community outreach chair. "They were truly open and honest about BNSF's D&I journey. It was meaningful to hear our top leaders advocate directly for diversity and inclusion."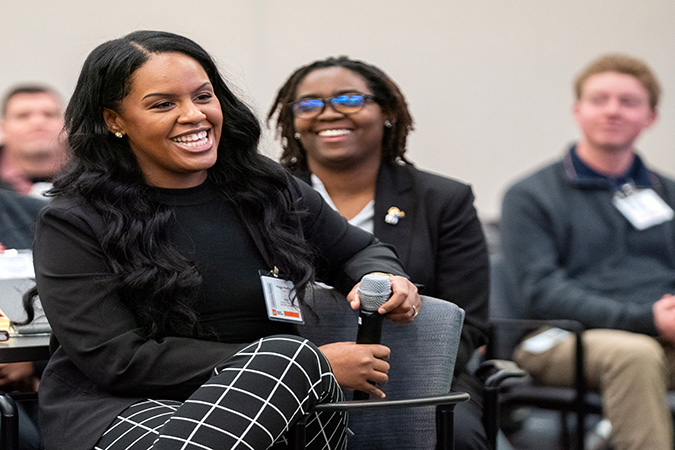 Not only did the leaders demonstrate their commitment, but BNSF's business resource groups (BRGs) and diversity councils did as well. Members of several BRGs and diversity councils gave presentations on their efforts to create a diverse, inclusive, and equitable culture at headquarters and around BNSF's network.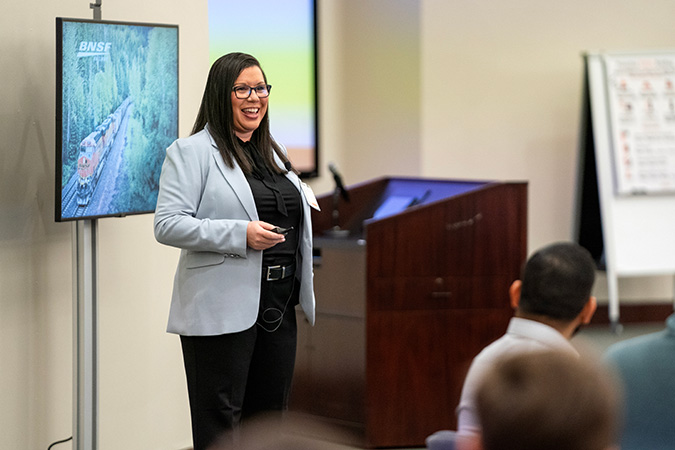 The 10 BRGs are open to all employees and encourage professional development through education sessions, mentor circles, supportive resources and philanthropic activities. Each has a focus; for example, the Women's Network has a mission to support the personal and professional development and growth of BNSF women. The Black Organization for Leadership Development (BOLD) strives to build inclusive leaders across our network and the PRIDE+ group works to improve belonging for LGBTQ+ employees.
Diversity councils at multiple locations on our network give employees an opportunity to promote a positive culture, educate and heighten diversity awareness. The groups also perform community service and are open to all employees to join.

We also have an organization called Women EnRoute, which offers female field officers information and training to help with their career development, exposure to leaders and opportunities to share unique experiences.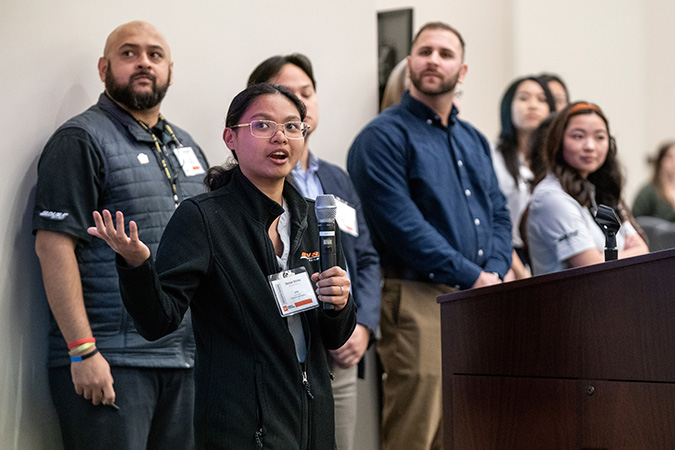 "The Diversity and Inclusion Summit was a significant event for all employees at BNSF," Chief Diversity and Inclusion Officer Kalisha Holland said. "It demonstrates the commitment we have to advancing diversity, equity and inclusion within our organization. I am optimistic and look forward to our continued progress on this journey together."