Women in rail: Mothers and daughters share working for the railroad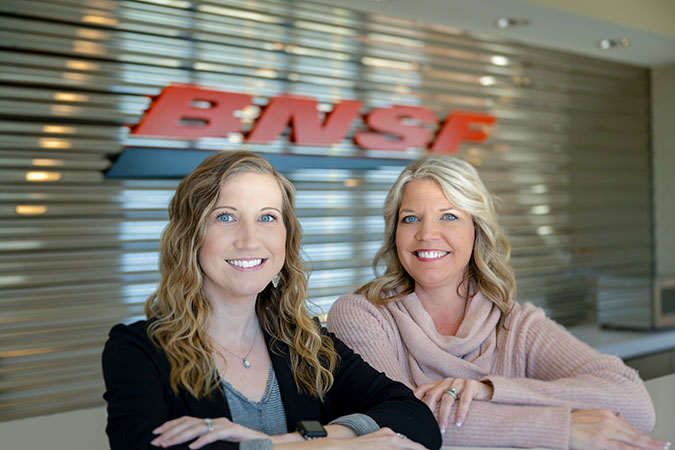 Railroading is an occupation often passed down through the generations. Many BNSF employees have a family history in railroading. In honor of Women's History Month, we look at three mothers who proudly pass their enthusiasm for their work to their daughters. They have a lot in common, especially their love for their children and the railroad.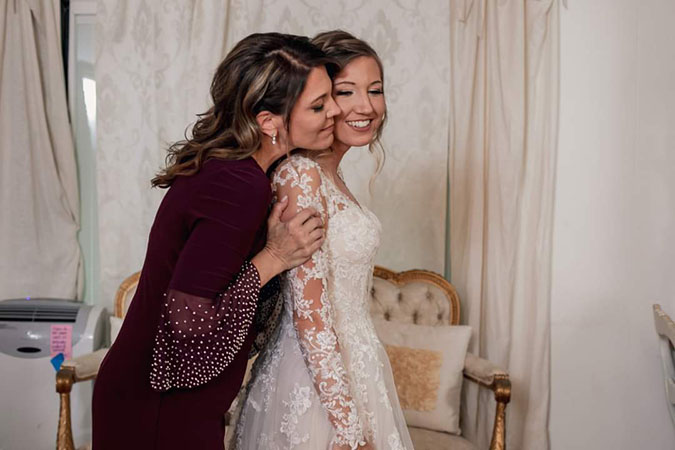 Linda Poundstone and Christi Barr
Linda Poundstone began her career with BNSF nearly 15 years ago as an administrative assistant for BNSF's Resource Protection chief of police, the same job that her daughter, Christi Barr, holds now. Today, Poundstone is a senior analyst in Finance and proud that Christi found her way to the railroad. Both women come from a family of railroaders.
"It brings me so much joy to see Christi progress on the railroad and experience the same camaraderie I have over the years," she said. "No matter what department I've been in, we all become like family."
Barr remembers her mom being genuinely happy when she began working at BNSF, and she always hoped to find the same feeling some day in her career. "I always looked up to her as I worked toward my future," Barr said. "It's funny looking back on it now, because I am in the same role she started her career in."
The pair feel lucky to be able to relate to each other on a level that most mothers and daughters don't get to have, at least when it comes to work. Lunch dates, shared experiences and seeing the recognition in other BNSF employees' eyes when they realize that they are related are just a few of the reasons they love working for BNSF.
"Eating lunch together is one of my favorite perks of working together, but I love running into people who know my mom because as soon as they find out I'm her daughter, they all tell me how wonderful she is," Barr said.
While the same is true for Poundstone, her greatest joy in sharing a workplace with her daughter is watching her grow in the changing environment of railroading.
"We can easily relate to each other's experiences," she said. "I enjoy sharing what I've learned and watching her grow through her own challenges and experiences."
Both hope that any woman who wants to work for the railroad give it a try – and never look back.
"Go for it! Don't be afraid to step out of your comfort zone," they said. "There is so much opportunity here and the options are limitless."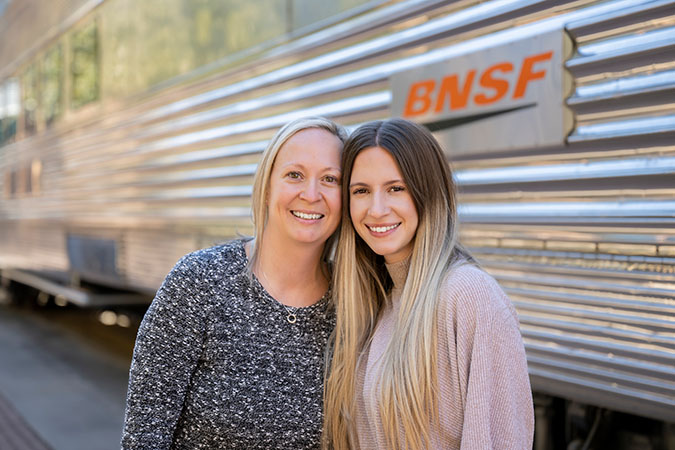 April Wyatt and Macy Goode
April Wyatt has been with BNSF for 15 years. She started as a train dispatcher, worked in several other positions and now is the technology manager for Operations Practices. Macy Goode, her daughter, began her career at BNSF a year ago and also as a train dispatcher.
While neither set out to be railroaders, they both found their way to BNSF. Wyatt originally worked in aviation but decided to try BNSF and fell in love with the work.
"I was leaving aviation and looking for something else," she said. "A friend recommended BNSF and dispatching trains sounded like fun, so I took the chance."
Wyatt's chance would change her life and made her an inspiration to her daughter. Goode looks up to her mom for her hard work and willingness to master whatever is in front of her.
"Sharing the same job that my mom had when she was my age is really cool," Goode said. "Being a dispatcher is a challenging yet rewarding job, and she always worked hard. I enjoy knowing I am following in her footsteps a little bit."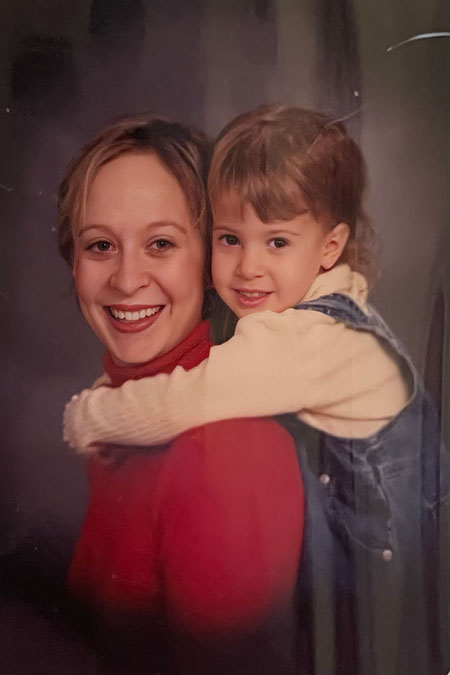 Both women are thankful for their time at BNSF and their ability to progress at the company.
"If you have innovative ideas, a willingness to learn and seek out professional development, BNSF will support you," Wyatt said. "If you want to add value to the company, the company will add value to you."
Added Goode: "The mentor program offered by the Business Resource Groups is one of my favorite things about BNSF. If you wanted to move to another position or department, you have the chance to work with a mentor and learn more about those options."
Besides learning opportunities, Wyatt and Goode emphasized how thankful they are for the people they are surrounded by at BNSF. Goode expressed her gratefulness for the teammates and managers who are always there to answer questions or even just say hello.
Wyatt and Goode encourage young women to join the BNSF family and take advantage of the opportunities the company offers.
"If you are willing to learn and you have a spirit of excellence, just jump in," Wyatt said.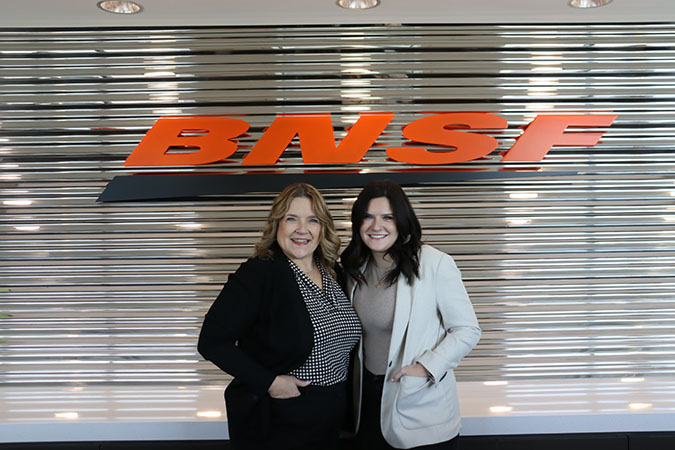 Kathleen and Allison Meisinger
Kathleen Meisinger has worked for BNSF for 35 years, most recently as the Director of Technology Services. Her daughter, Allison, watched her mom work at BNSF her whole life. As she went off to college, she had intentions of going into marketing, never planning to work for BNSF. But after an internship with J.B. Hunt, she knew she wanted to work in transportation and applied at BNSF without telling her mom.
"I had no idea she had applied. I heard it through the grapevine," Kathleen said. "I just never considered it or pushed it really. I wanted her to do what made her happy, but I am so proud of her. It makes me emotional because I know she watched me work hard to get here and now I get to see that in her."
The two have a standing Taco Tuesday lunch date and are thankful for the shared experience they have working for the railroad.
"I wouldn't want to be doing anything else," Allison said. "We can relate to each other in a way most mothers and daughters don't get the opportunity to."
Kathleen shares the same sentiment, adding that being a part of something unique and bigger than herself was always important. Now she feels like they're making even more of an impact as two women from the same family in rail.
"I always loved being a part of the railroad because it is really unique, and now I get to share my daughter with my work friends and that is a unique experience on its own. Like our family, our work family has values and traditions that I get to pass on to her," Kathleen said.
Both women encourage young women to make an impact no matter the industry they're in.
"If women want to work for the railroad, they should," Allison said. "Get rid of any preconceived notions you have and go for it. The railroad is uniquely intertwined with the world, and I think seeing more women in transportation in general is awesome."
Kathleen added, "I have never been told 'no' when I offered innovative ideas, and I have been able to make a lasting impact here. If I can do it, they can do it – and they should."


Consider a railroad career
BNSF team members drive the railroad's success. We pride ourselves on the talent and diversity that our employees bring to BNSF. Our work is important to our customers, our families, our communities and our country. We hire the best, keep them engaged, empower them to do what's right and invest in their professional development and well-being.
Anyone interested in a railroad career is encouraged to visit https://jobs.bnsf.com, look through our career opportunities and apply. We are hiring for our Experienced First Line Supervisor (EFLS) program, management trainees and summer interns, and many other rewarding roles.